Say hello to our amazing team
We are proud to work with a fantastic crew. This will help you put a name to the smile.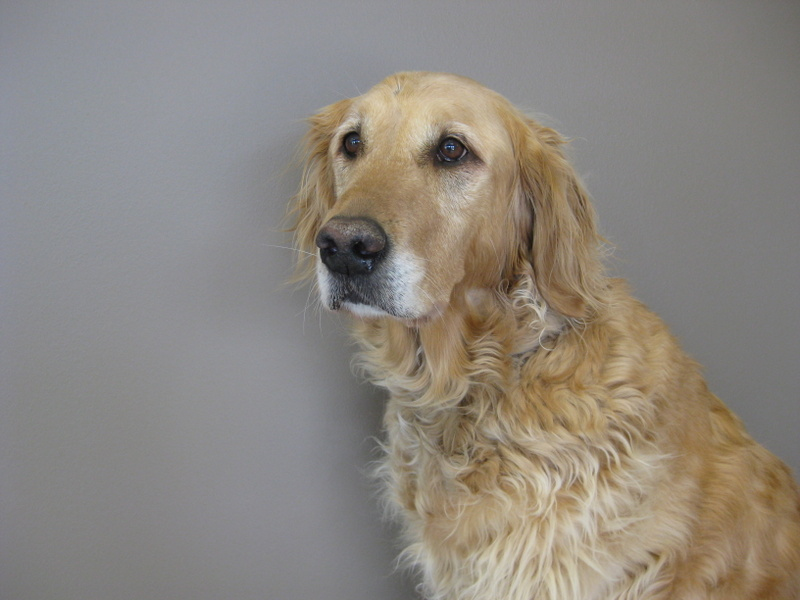 Dr. Barb Muzyka brings extensive experience to the Ottewell Animal Clinic. After receiving her Doctor of Veterinary Medicine in 1983 at the Western College of Veterinary Medicine, she moved to Winnipeg to start her career at Birchwood Veterinary Hospital. Settling in at Charleswood Veterinary Clinic in Winnipeg, she gained valuable experience performing anterior cruciate ligament repairs as well as developing her special interest in Dermatology. After 16 years at Charleswood, she moved her family to Edmonton. Starting with the Ottewell Animal Clinic in 2002, Dr Muzyka has been a valuable asset to the veterinary team. She continues to accept referrals for anterior cruciate surgical repairs and dermatology.
Dr. Terri Pettifor, DVM (WCVM 1999), BSc., has been a veterinarian for 16 years, all of which have been at the Ottewell Animal Clinic. She graduated from the University of Calgary in 1993 with a Bachelor of Science with Honors in Ecology and Zoology. She went on to achieve her Doctor of Veterinary medicine with Distinction from the University of Saskatchewan in 1999. She was attracted to work at the Ottewell Animal clinic because of it's reputation in treating exotic animals, and she has continued to grow that aspect of the practice. Her association with Dr. Ness led her to become the back up veterinarian for the Edmonton Valley zoo.
Office Management & Reception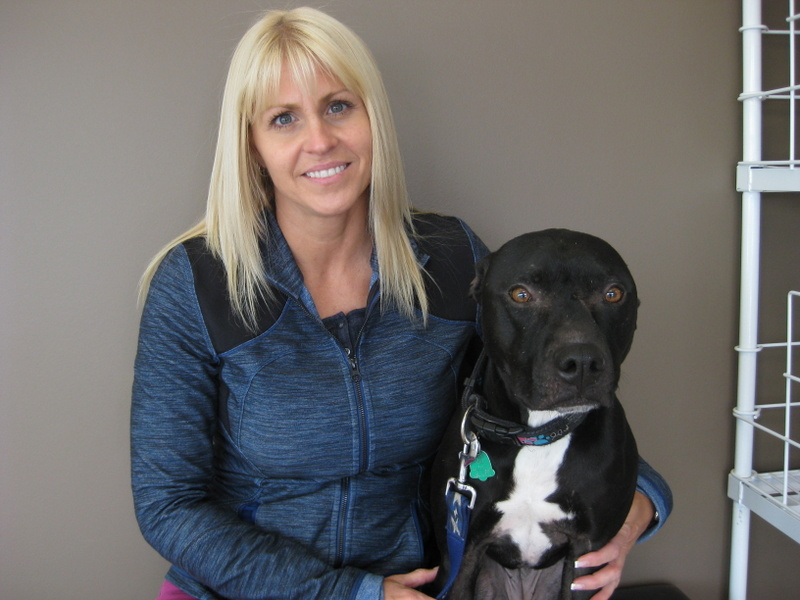 Tina Shewchuk currently holds the position of Veterinary Hospital Administrator. She has been the authority of all business functions and operations, acted as a supervising agent for hospital services and personnel, as well as establishing budgets and projections for growth. Tina has successfully managed the noteworthy growth of both locations of the Ottewell Animal Clinic Ltd. for 14 years. Graduating with honors as a legal assistant in 1991, Tina went to work in engineering for Fluor Daniel until 1997 at which time she started working for the Ottewell Animal Clinic. In 2005 she successfully completed a 2 year Veterinary Hospital Managers program from St. Lawrence College in Kingston, Ontario.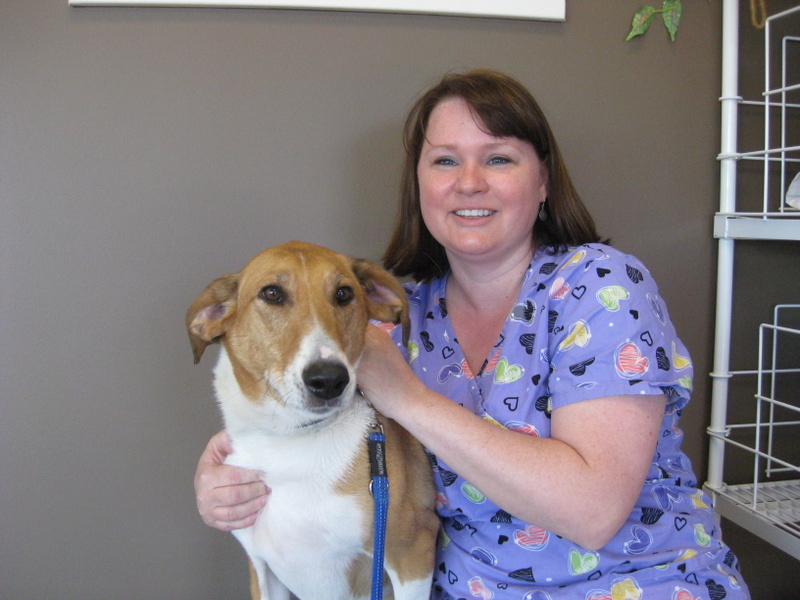 Chelaine has lived in Edmonton all of her life. She graduated from the Animal Helath Technology program at NAIT, and has worked at Ottewell since late 2003. She always had pets growing up and a love for animals. The translation of this love to a career was awakened when she took part in the extracurricular activity of caring for all sorts of animals in the High School Zoo, and has been going ever since.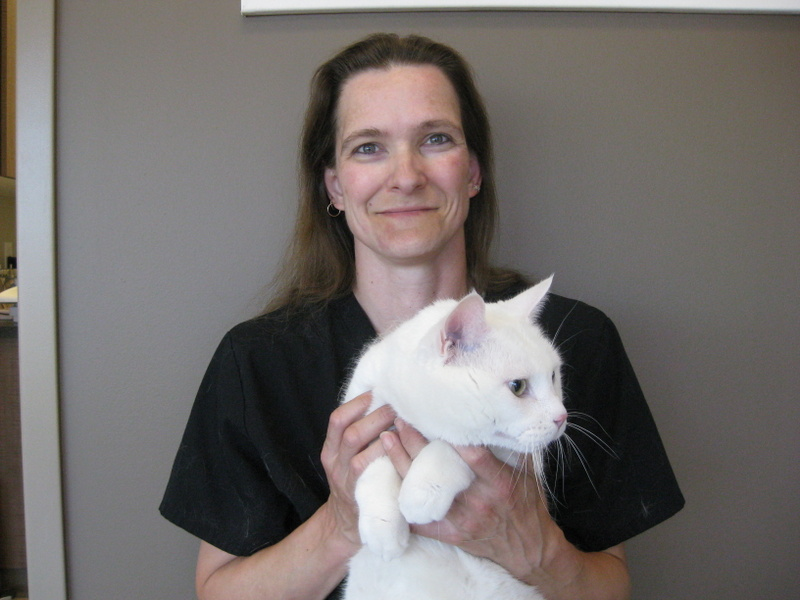 A graduate of NAIT's AHT program, Mel has been a proud member of our team since the summer of 2006. When not at work, she can often be found at the gym working out or hiking on the bike paths around our city.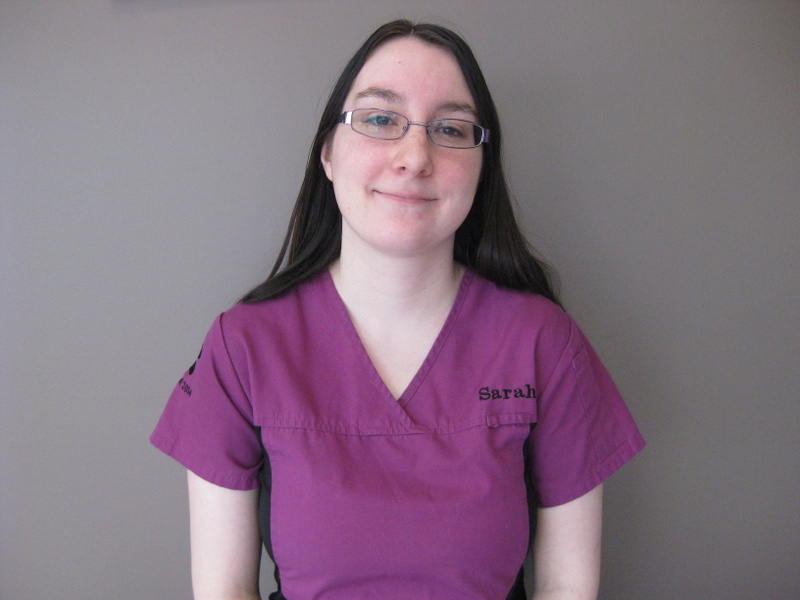 Sarah graduated with honours from NAIT in 2014. She did her student practicum at Ottewell, and liked us well enough to return for full employment after graduating. At home she has three cats, a corn snake, and a leopard gecko.
Our clinic, and later the Capilano Animal Clinic, was originally founded by Dr. Augustine Kolodej, a man who our longest standing clients still remember as a kind and generous man. Dr. Milton Ness became a partner, and then sole owner of the clinics, until his sad and untimely passing in 2014. Milt's influence is still evident at Ottewell today. His excitement for his profession and vision for the future, his focus on family, and his passion for animal advocacy all helped shape the clinic into what it is today. We continue to miss his drop in visits when he always had some funny story or crazy pictures to share. He was a mentor and good friend.